Protect Your Property with Metal Standing Seam Roofing in Aurora, CO
Favored by home and business owners alike, metal roofing is widely preferred for its overall durability. Offering long-lasting appeal and exceptional resilience, it's an ideal selection for both commercial and residential construction projects.
At OnPoint Roofing, we specialize in metal standing seam roofing in Aurora, CO. Call on us for a covering that provides additional energy reduction benefits and can be installed quickly, in many instances over the existing roofing materials. Whether we're installing a new roof, or replacing your current roofing system, we're prepared to meet your need for roofing services, no matter how extensive.
Add Solidity to Your Structure with Metal Roofing
Maintaining a structurally sound building that retains its aesthetic appeal starts with a reliable roofing system. Designed to withstand strong winds, the brunt force of hail, and extreme temperatures, our snap-lock and standing seam roofing systems will always perform well, even in demanding conditions. Let us provide you with the peace of mind you deserve knowing that things you hold dear are out of harm's way.
We make a point to take a proactive approach to our clients' roofing needs. That's why we prevent the need for full-scale replacements whenever possible. However, should we determine that you and your home would be served best with a roofing replacement, rest assured that we'll leave you with a new system that's as attractive as it is functional. When you put your needs in the hands of our capable contractors, you can have total confidence in your metal standing seam roofing system.
Contact our roofing company for more information regarding our metal roofing systems. We proudly serve property owners in Aurora, Colorado, and the surrounding areas.
Our 2017 Standing Seam Roof Panel Former
SSQTM MultiPro Roof Panel Machine
Commercial & Residential Multi-Profile Roof Panel Machine

15 quick-change profiles for one machine
The SSQ is our best-selling, most advanced, accurate, and user-friendly multi-profile machine
Change tooling in 45 minutes or LESS with one person and one wrench
Contractors all over the world trust this machine with their business
Offered with the industry's best warranty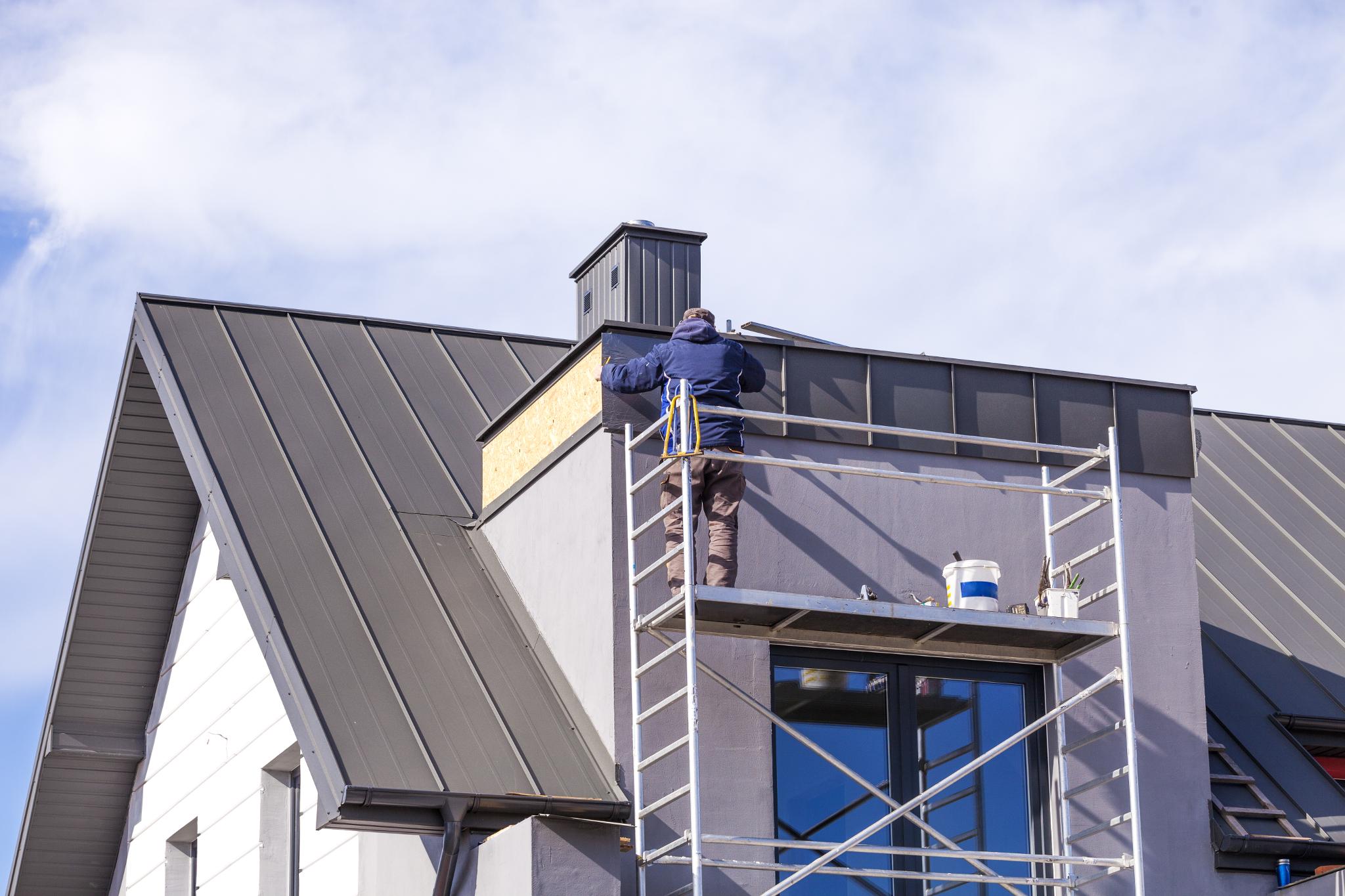 Commercial / Industrial Roofing Panel
APEX200 2" high x 1/2" wide mechanically seamed Commercial / Industrial Standing Seam Panel

Residential Roofing Panel
APEX450 - 1 1/2" high x 1/4" wide snap clip / snap lock Standing Seam Roof Panel Installed Over a Plywood Deck
3 Profiles to Choose From